At North County Endodontics, advanced dental technology helps our experienced team of endodontic specialists provide premium care to patients from Encinitas and surrounding communities. To learn more or to book endodontic treatment, call 760-944-0048 or send us a message.
What is Advanced Dental Technology?
Our highly trained, experienced, and skilled endodontists rely on advanced dental technology to ensure that each procedure we perform is safe and successful. Advanced technology improves diagnostic capabilities, enhances accuracy, and promotes successful outcomes. Our state-of-the-art practice is equipped with the latest technology to benefit our patients and set North County Endodontics apart. 
For three decades and counting, our endodontists have leveraged the extraordinary power of technology to provide the best endodontic care in North County, San Diego. As the first endodontic practice in the nation to use the GentleWave procedure for superior cleaning and disinfection of the root canal system with minimal instrumentation,  we have a long history of embracing the most effective technologies on the market.
Benefits of Advanced Dental Technology
The use of advanced technology in endodontic care offers a myriad of benefits for patients, including:
Increased accuracy in diagnostics
Expedited recovery
Improved precision and efficiency during treatment
Improved patient comfort
Advanced Dental Technology Available at North County Endodontics
Advanced technology makes endodontic treatment safer, more effective, and faster than older, traditional methods and procedures. Examples of highly advanced tools we have in our Encinitas endodontic practice include:
CBCT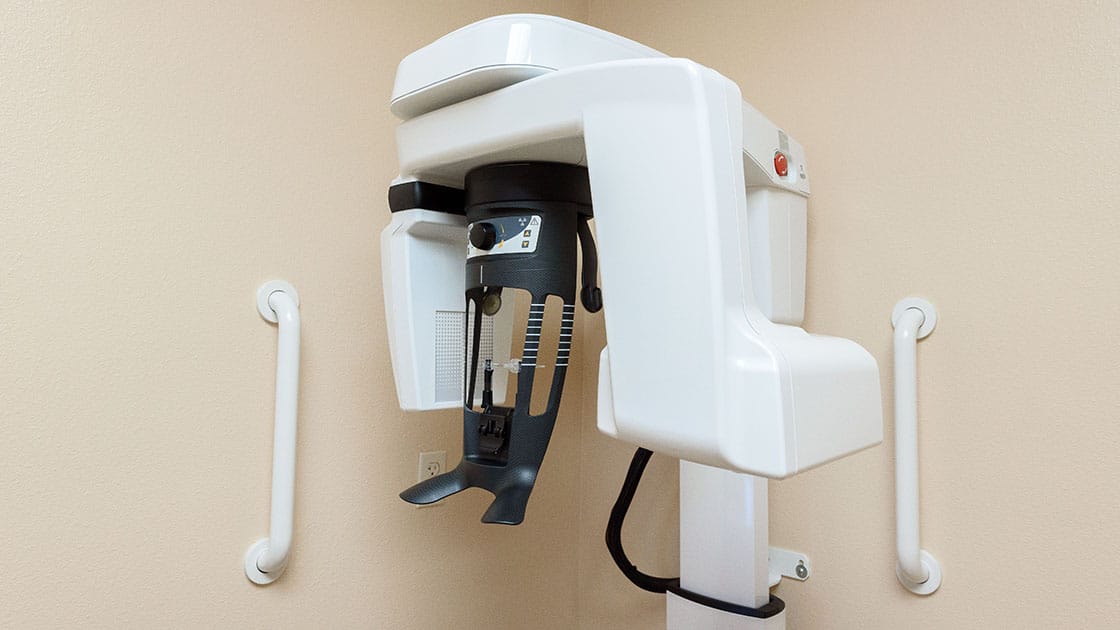 Cone Beam Computed Tomography (CBCT) is an innovation that allows us to generate a three-dimensional visualization of our patient's teeth and surrounding structures. This improves diagnostic capability and accuracy. The detailed images CBCT provides also allow for expedient diagnosis and treatment of conditions that might otherwise be overlooked.
Mora Vision Real-Time Stereoscopic HD 3D Video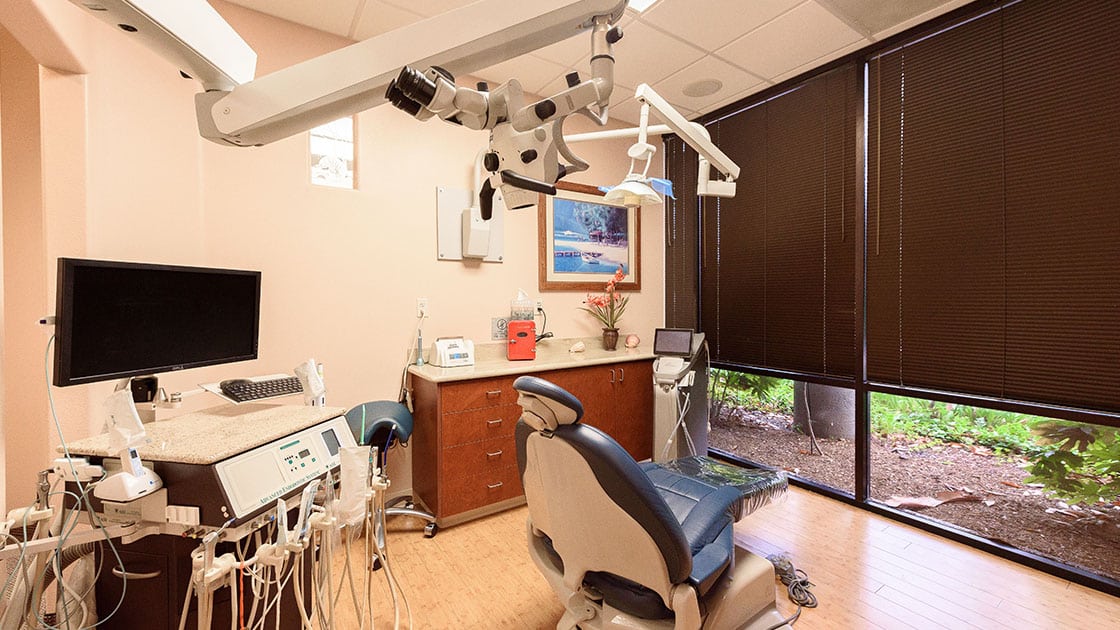 While using this highly advanced equipment, our endodontists wear 3-D glasses to view a flat-screen monitor instead of looking directly into a microscope. With a small camera angled in the patient's mouth, endodontic procedures can be performed that require difficult-to-access angles using this advanced technology.
Powerful Microscopes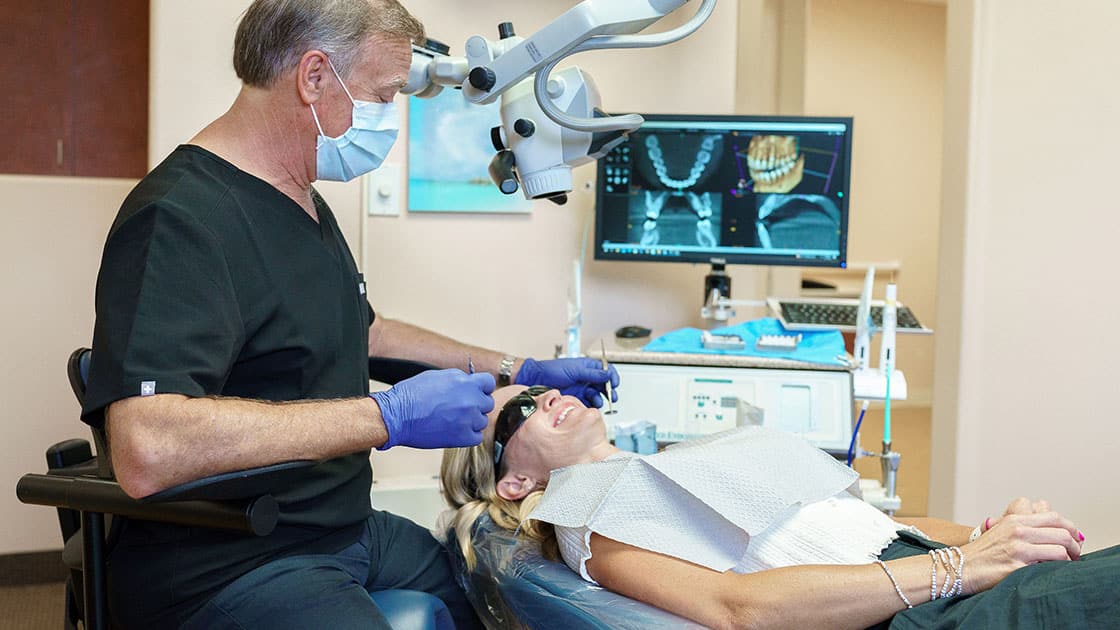 We have invested in the most powerful microscopes available, including Zeiss and Global microscopes. Our scopes are integrated with cameras for live viewing and recording and for capturing photographs during treatment.
GentleWave System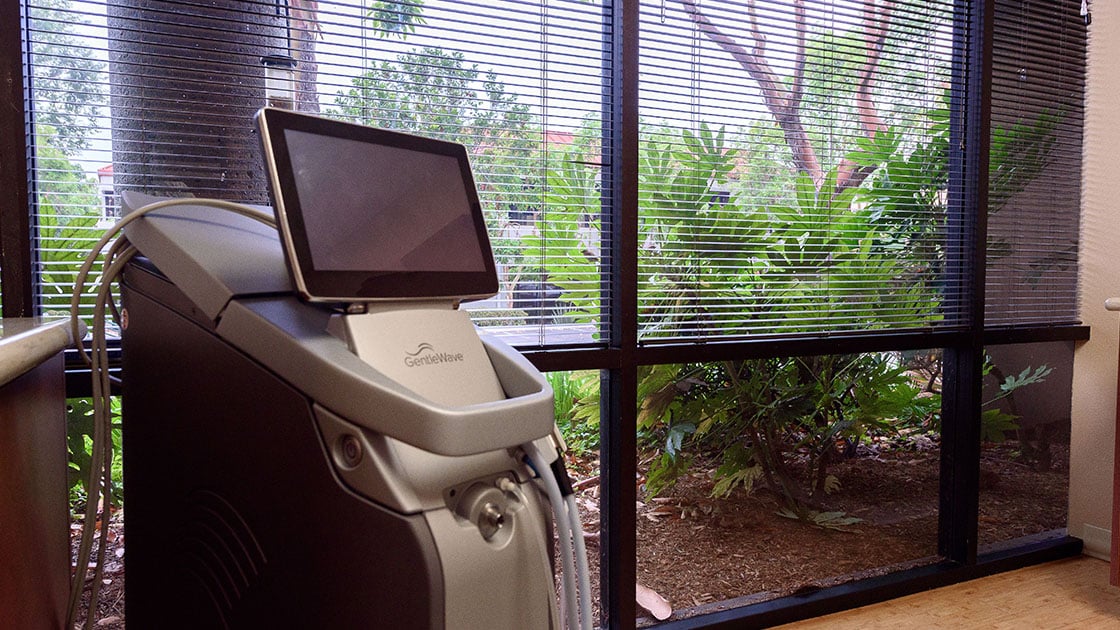 The latest technology in root canal procedures is the GentleWave System that offers more effective cleaning through a less invasive method. Acoustic energy moves fluid throughout the root canal system to thoroughly disinfect even the smallest spaces. Patients experience reduced discomfort and faster recovery times.
Additional Dental Technology
This device is used to obtain the proper length of the root canal, from which the doctor can determine the position of the file relative to the apex of the root. This can help ensure that the canal is completely free of debris, reducing potential future complications.
Are used for periodontal (gum) and osseous (bone) surgery. These handpieces are gently and meticulously used to remove harmful bacteria without requiring invasive measures.
An intraoral camera combines the latest video technologies with dental care. Both the patient and dentist can see detailed images of the teeth and mouth in real time. With an intraoral camera, you are able to better understand what is happening in your mouth and review the status of your oral health.

Digital x-rays reduce the amount of radiation needed as compared to film x-rays. The improved diagnostic capability of digital x-rays and the ability to view the x-rays on a computer screen allow the patient to better understand and follow treatment. Digital x-rays are instant, there is no longer a need to develop the film. Digital x-rays save time and increase patient care. It's also a very green technology. By eliminating film, developer and chemical waste it is better for you and the environment!
Using Electronic Medical Records our practice is able to quickly and accurately access patient information in order to provide the utmost in patient care. This helps to ensure patient confidentiality as well as reduce the need for paper. Using a digital format allows for quick access to your information when needed for insurance records yet provides a secure filing system.

Our office offers free Wi-Fi for our patients use while visiting our office. 
We offer tablets for patient use while visiting our practice.
These Digital Flat Screen Monitors are found next to every patient chair. Patients can watch a movie or TV show. Patients can also view their dental radiographs when speaking to the doctor about the findings for a better understanding of their oral health. 
These ultra quiet Noise Cancelling Headphones are for patient use during any dental procedure. Patients can listen to their favorite music, movie, or television show without having to hear all of the surrounding noise going on as the dental work is being performed. 
WHY CHOOSE NORTH COUNTY ENDODONTICS?

The endodontic specialists at North County Endodontics have nearly 50 years of combined skill, experience, and expertise in the accurate diagnosis and treatment of both common and complex endodontic conditions. 
For 25+ years, North County Endodontics has sought out the most effective technological advancements necessary to provide the premium care that our patients deserve.  The combination of exceptional skill, vast experience, and state-of-the-art technology has earned North County Endodontics a reputation for excellence in patient care and patient outcomes.
Frequently Asked Questions About Advanced Dental Technology
Yes. While CBCT scans do involve some radiation exposure, they expose patients to less radiation than a traditional CT scan.
What other advanced dental technologies do you use?
We have invested in numerous specialized tools and technologies including electronic apex locators, microscope-integrated cameras for recording video and for capturing photographs during the procedure, ozone irrigation, digital medical records, noise-canceling headphones, ultrasonic devices, flatscreen television monitors in every operatory, and WiFi.
What does a CBCT scan show?
On top of providing a detailed visualization of a tooth, a CBCT scan provides a complete image of all of the structures of the mouth and jaw, including hard tissue anatomy, alveolar bone, nerve canals, sinuses, and more.
When might a CBCT scan be necessary?
Studies have proven that CBCT has a significant influence on the examiner's treatment plan. In fact, 3D imaging identifies up to 40 percent more previously undetectable (with traditional 2D) lesions. We will use this innovation to aid our accurate diagnosis and comprehensive treatment of the root canal system. This technology is especially useful to diagnose a root fracture, evaluate tooth resorption, or to look for deterioration that might otherwise remain undiagnosed.
How does advanced dental technology improve patient comfort?
Advanced dental and endodontic technology and tools improve diagnostic capabilities and accuracy in treatment. Minimally invasive tools and technologies lead to expedited healing and reduced risks of complications.
At North County Endodontics, in Encinitas, CA, we leverage the power of advanced technologies and techniques to benefit our patients by improving outcomes and providing enhanced comfort during and after endodontic procedures. To learn more or to book an appointment, call 760-944-0048 or send us a message.